Alder lake is HERE!
| Martin Rudloff
We are excited to be working on a new line of Intel Alder Lake chipset based motherboards.

The Alder Lake brings some exciting new features to be table, including DDR5 (finally!), PCIE5.0 and new core technology that promises even higher performance. (1.36x in single thread, 1.35x in multiple thread compared to 10th Gen).
IIn keeping with our "tradition", we selected the R680E chipset, that combines all the features of a desktop chipset, and adds Xeon and ECC memory support, while also adding our customary "kitchen sink" approach.
Corvalent is currently finalizing specifications for both an ATX and a mini-ITX version of the Alder Lake, and should be able to announce the actual release date very soon!
Besides the unusual suspects, like bifurcation, powered USB, multiples serial ports, POST diagnostic display, dual DP+, we also added one USB-C port in the
rear I/O.
The R68AX and R68IX will support all 12th Gen Intel desktop processors, with a long list of embedded processors from Celerons to I9 and Xeon, standard and lower power.
They will come standard with an AMI UEFI BIOS, which can be customized to meet your needs.
About the Author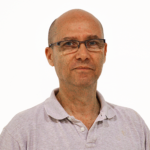 Martin Rudloff is Chief Technical Officer at Corvalent. With 30+ years of experience in Electronics, Martin manages Concept to Development, Production and Validation, and Product Support.