Sophisticated Systems, Smaller Envelopes: High Performance meets Mechanical Flexibility
Intel 9th Generation powers industrial boards with rich features and long-term production cycles
With long-life systems often expected to be deployable for a decade or more, standards-based motherboards are ideal for managing service and upgrades. As systems age, developers need boards that will simply drop in with pin-to-pin compatibility—meeting consistent mechanical assembly requirements even as they add horsepower in the same computing envelope. Flexible I/O and features, as well as smart and unique implementation with creative attributes such as bifurcation for increased performance, make a crucial difference in achieving and maintaining these long-term performance goals. Design flexibility and longevity will always be top challenges for embedded developers, goals that are well supported with advancements from Intel. Enter the Intel® 9th Generation S-Series processors designed for connected, embedded systems performing for the long haul. In an industry twist however, there are more boards available with 8th Gen technology than with state-of-the-art 9th Gen. Tapping into Intel's newest advances is a unique win and empowers developers with the most flexible, functional performance available.
Corvalent has capitalized on this advancement, integrating 9th Generation technology into a family of standards-based motherboards. Corvalent's smart power design created the footprint to implement 9th voltage circuitry, advancing power performance beyond that of 8th Generation requirements. This is unique on the current embedded landscape, with many manufacturers focused on 8th Generation performance even as 9th is arriving in the market.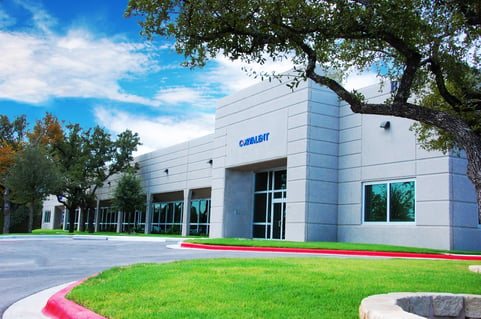 Corvalent's OEM customers benefit from the company's valuable relationship with Intel, demonstrated
by advance access to chipsets on Intel's long-term embedded roadmap. Corvalent's business strategy
here increases longevity even further, with boards released in sync
with the newest chipsets available.
Feature-rich and broadly functional, these boards are poised to create impact in addressing the need for long-term, upgradable performance. By using the Intel C246 chipset, Corvalent 9th Generation-based motherboards incorporate the ECC-memory and XEON® processor support so critical to high performance industrial computing applications, including up to 128GB of ECC or non-ECC DDR4, 2667MHz memory (4x 32GB). The company's product family is designed to support all 8th and 9th Gen processors on the Intel embedded roadmap, including the new 8-core i7 and embedded XEON processors. Corvalent's motherboards also include more I/O options than competitors, including 4x USB3.1 GEN2 ports, 4x USB3.1 GEN1 or USB3.0 ports, 4x USB2.0 internal headers, six full handshake RS232 ports, and two Intel 1GbE Ethernet ports. Corvalent boards include backwards compatibility with memory and storage, and a range of modern communication connectors. Smart implementation provides options for additional graphics cards and a simple riser strategy to help developers gain a competitive edge.
The boards also critically feature bifurcation as a design strategy, enabling more flexible performance and diverse options for system developers. Bifurcation is traditionally offered as an automatic feature, however Corvalent's design offers it as an option for developers. For example, when implementing one x16 graphics card, the x8 slot becomes unusable; with a more creative bifurcated design, OEMs instead have the option of running the same graphics card at x8, which allows access to the second slot. Graphics run marginally slower although still suitable for the largest range of embedded applications. At the same time, OEMs can include another I/O card such as a RAID or fiber option that may add great value to their application performance. This strategy increases horsepower and feature set, enabling developers to access more compute functionality in a small envelope.
Bifurcation and other sophisticated features of Corvalent 9th Generation-based motherboards are best illustrated by industrial computing applications, demonstrating flexible, mechanical assembly in context.
Flexible graphics options increase longevity in training and simulation systems
Powerful graphics performance is required for real-time image rendering, making it important for one or more graphics card to be implemented in an OEM training and simulation application. Constant growth on this front means developers are continually seeking options to power 3D imagery—faster and in more application environments, particularly as developers see impact from augmented and virtual reality accompanied by high expectations from users. These needs are further driven by the U.S. Army's Program Executive Office for Simulation, Training, and Instrumentation (PEO STRI), with stated guidelines seeking technologies that influence performance now and keep systems poised for decades of technology evolution. In this industry snapshot, long system life is critical and is aided by standards-based solutions that offer 15 years of production as well as a pin-to-pin upgrade path. Longevity is a competitive issue in mil-aero systems used for training pilots, reducing the need for ongoing revalidation to mil security standards. Similar concerns apply in medical imaging, where long-term deployed medical imaging equipment is ideal and helps developers avoid revalidation to FDA requirements caused by changes in boards or other components.
Industry 4.0 computing demands diverse I/O and fast data processing
As Industry 4.0 matures, smart embedded systems will see greater integration with artificial intelligence and machine learning applications. A larger role will in turn be played by cyber-physical systems (CPS), as links between physical components and their computational counterparts accelerate data processing and interpretation on the manufacturing floor. Industrial IoT falls into this category including critical applications which need high reliability of data, sensor readings, and fast data processing for operations such as artificial intelligence and machine learning. Flexibility adds value here, notable given the extreme spectrum of industrial applications that exist and are in development. Corvalent's boards are inherently ideal for the broad range of industrial possibilities from data intensive to high imaging applications. For example, flexible boards can incorporate a smaller processor for reading timecards or integrate something more powerful to handle optical inspection on an assembly line.


High reliability adds competitive value to real-time security and surveillance
Robust infrastructure applications have unique reliability needs. Often these connected systems form the cornerstone of critical, stationary installations such as traffic lights, airport or other transit security, arena surveillance or any venue where smart systems keep people safe and operations moving smoothly. For example, airport or stadium surveillance not only must operate flawlessly non-stop, but also deliver real-time video that can be processed for fast analysis and response. Sophisticated vision systems are solving many of these challenges but require significant design attention to data processing capabilities as well as reliability. And as embedded vision evolves and connects with tools such as artificial intelligence for automated processing and response, system designers need to be prepared to address steadily increasing processing requirements. For example, many frame grabber solutions operate at x16 and require both performance and high reliability. Two cards operating may better fill these numerous needs, operating at x8 for similar performance supported by greater reliability.


Capitalizing on flexible 9th Generation design as a long-term competitive edge
Reliable, flexible performance is essential to industrial computing. As workloads as well as computing environments become more diverse, systems themselves must become smarter in the same envelope—not only in how they perform, but how they remain viable for increased flexibility and long-term performance. Standards-based solutions, using the latest Intel 9th Generation technologies, keep developers in the lead and breaking new ground on this competitive landscape. For greater insight on how Corvalent can help empower your industrial design vision and its future, visit Corvalent or connect via email at marketing@corvalent.com.
ATX and Mini-ITX Product Videos:

C246AX Product Page and Datasheet: https://corvalent.com/products/industrial-motherboards/c246ax/
C246IX Product Page and Datasheet: https://corvalent.com/products/industrial-motherboards/c246ix/